Brahmas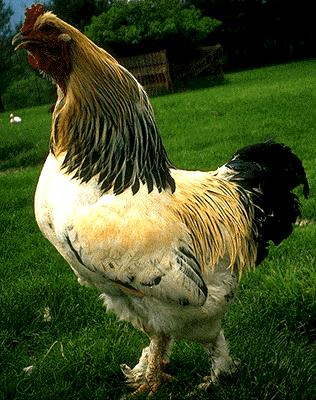 "Duke," a Light Brahma rooster
Photo courtesy of Sue Tivol
Brahmas are large, stately birds. The breed is standardized in three varieties: Light, Buff and Dark. They are very calm yet good foragers. You can probably guess from the amount of pictures on this page that Brahmas are among my favorite fowl.
To cut down on load time, Brahma chicks are on a separate page.
---
Breed clubs:
American Brahma Club
Doris Robinson
810 Sweetwater Rd.
Philadelphia, TN 37846
phone: 865-717-6270
e-mail: nanamamabrahma@worldnet.att.net
The Brahma Club
Mrs. L. Burn
Fair View, Stainton Road
Seamer Stokesley, Middlesborough, Cleveland, TS9 5NB
England
The International Brahma Club
David Osborne
12 Tintern House, Selcroft Avenue
Harborne, Birmingham
England
e-mail: TIBC@cresum.demon.co.uk
The Brahma Club of Australia
Carol Abuid
PO Box 100
Maldon, VIC 3463
Australia
e-mail: brahma@telstra.easymail.com.au
---
Brahma Links:
Palm Beach County Poultry Fanciers Association's Brahma page
Rojo's Roost has large Light Brahmas
Here's the U.K. Photo Gallery with images of Brahmas, including a Golden hen (not recognized in US)
---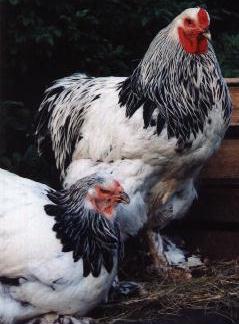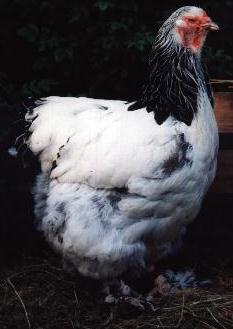 Jeff Iurato's Light Brahma cock and hen
Photos courtesy of Jeff Iurato
Two shots of my huge Buff Brahma cock "Templeton Two," affectionately known as "T2"

"T2's" head
Photo courtesy of Virginia Martin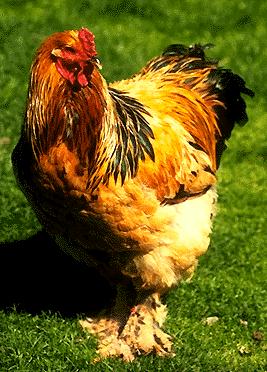 "Andro," another Buff Brahma cock
Photo courtesy of Bill and Sue Tivol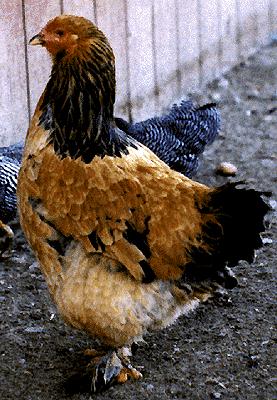 A Buff Brahma hen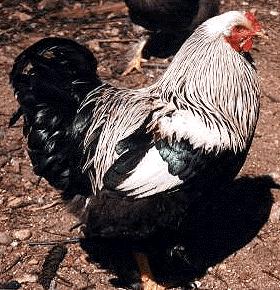 A nice Dark Brahma male
Photo courtesy of Fitch Farms

"Roc," a Dark Brahma cockerel


Three shots of "Squint," a show quality Dark Brahma pullet
Side and front photos of Dark Brahma pullet courtesy of Bill and Sue Tivol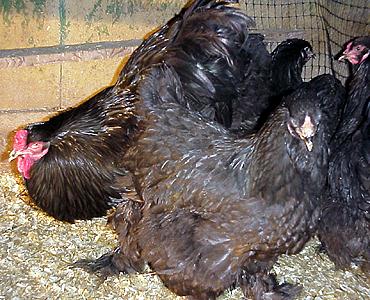 Black Brahmas from Norway
Photo courtesy of Inge Olsen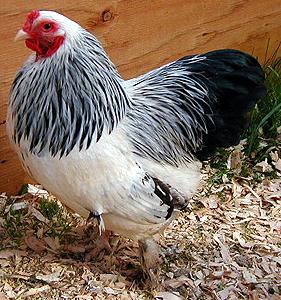 A Light Brahma bantam cockerel
Photo courtesy of Matt Stillman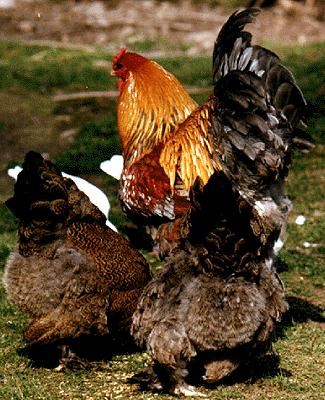 A Blue Partridge Brahma rooster with a couple hens
Photo courtesy of Sivert S. Almvik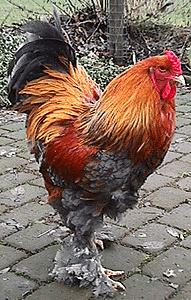 A nice shot of a Blue Partridge Brahma cock
Photo courtesy of Sivert S. Almvik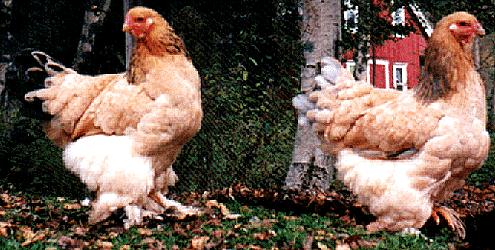 Two Brahma hens: on the left a Buff and to the right a Blue Buff
Photo courtesy of Sivert S. Almvik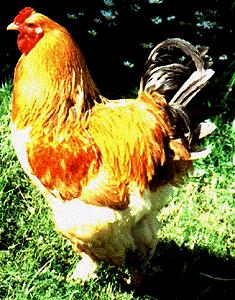 And here's "Carl-Gustav," a Blue Buff Brahma rooster
Photo courtesy of Gunilla Kjellstedt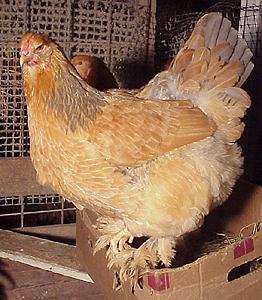 A Blue Buff Brahma hen from Norway
Photo courtesy of Inge Olsen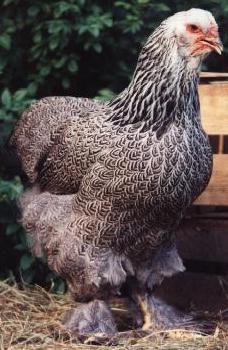 Jeff Iurato's Dark Brahma hen
Photo courtesy of Jeff Iurato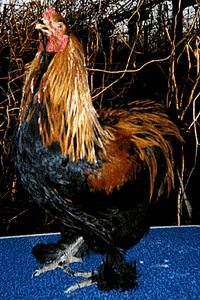 Kay St. Amour's Partridge Brahma cockerel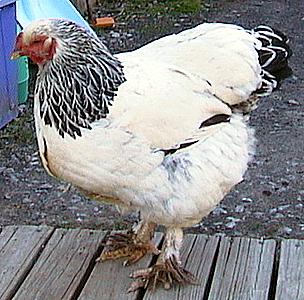 Here's "Joan," my Light Brahma hen -- who roosts in a tree!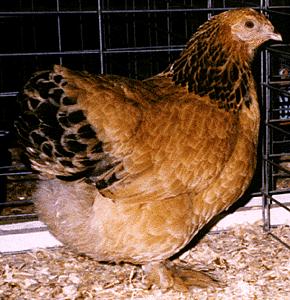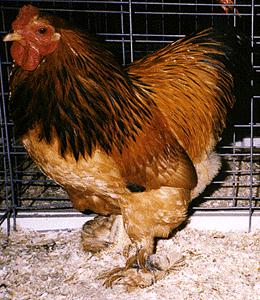 A pair of Buff Brahma bantams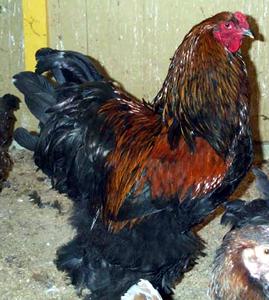 This fellow is the result of a cross between a Black Brahma and a Blue Buff
Photo courtesy of Sivert Almvik from Norway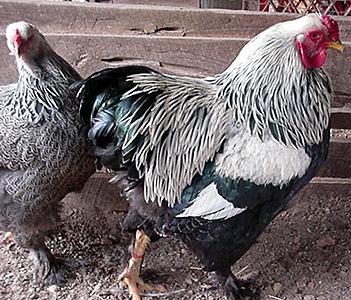 A pair of Dark Brahmas
Photo courtesy of Mckinney & Govero Poultry
---
or


back to Poultry Page
---
All text ©FeatherSite unless otherwise credited; for graphics see note.

Direct questions and comments to Barry at featherside@cyborganic.net